Everest Base Camp Trek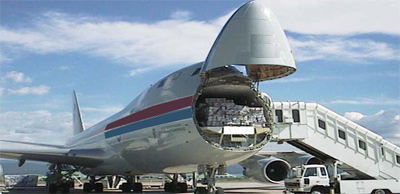 Everest Base Camp Kala Pattar Trek

Mt. Everest is called Sagarmatha in Nepal. 'Sagar' means ocean in English and 'Matha' widely refers to as head. And Tibetans call it Chomolungma, the mother goddess of earth. With the height of 8,848 meter, Mt Everest is the highest mountain in the world. It is one of the beautiful mountains located in Khumbu region. This region is such a beautiful and amazing place in the world for it holds the majesty of highest peaks of the world such as Mt. Everest (8,848m), Lhotse (8,516m), Mt. Makalu (8,481m), and cho- oyu (8,201m). Khumbu, indeed, boasts of its pride of having the magnificent summits.

Everest base camp trek is one of the famous treks all over the world. The superb view of Everest, Lhotse- Nuptse wall, AmaDablam and Kangtega make this peaceful and spiritual region a beautiful place in the world. Undoubtedly, it is one of the most tranquil and inspiring places in the world as it offers the tranquility of monasteries and wonders of natural beauties.This rocking trek covers the Everest Base Camp and Kalapatthar (5,545m) a best place to view the tallest peak of the world Mt. Everest. Sir Edmund Hillary and Tenzing Norge Sherpa had for the first time had set their feet in the summit of Mt Everest. Following their footstep, the mountain trekkers gradually make Everest Base Camp for the rest and acclimatization to the trekkers. This trek is a typical trek of its kind as it shows the wonderful places and Sherpas.

With stupendous efforts, we have come up with this trek so as to meet the desire and aspiration of the trekkers to experience beyond the imagination. In order to acclimatize and get you ready for trekking, we make the arrangement for lodging at Namche Bazar. Located in the beautiful surroundings, Namche Bazaar has many reputed and luxurious hotels. Everest Base Camp Trek is special with respect to its endless snowcapped vistas of distinct geography. Walking inside the Everest National Park, you can feel simply out of the world. The rich culture of Shepas, Monasteries and Monks throughout the trek keeps on mesmerizing you. This trek will be a life time achievement for you with inerasable beautiful memories.
Day 01: Arrive in Kathmandu and Trek Preparation (1,350m /4,264ft).
Day 02: Flight to Lukla (2,800m) and trek to Phakding (2,652m) 3-4 hours trek.
Day 03: Trek from Phakding to Namche Bazaar (3,450m) 5-6 hours trek.
Day 04: Rest & acclimatization day at Namche Bazaar.
Day 05: Trek from Namche to Tyangboche (3,867m.) 5-6 hours trek.
Day 06: Trek from Tyangboche to Dingboche (4,358m.) 5-6 hours trek.
Day 07: Second rest day at Dingboche; hike to Chhukung (4,730m).
Day 08: Trek from Dingboche to Lobuche (4,928m.) 5-6 hours.
Day 09: Trek to Gorakshep - Everest Base Camp (5,364m) and then return to Gorakshep (5170m.) 7-8 hours Trek.
Day 10: Hike to Kalapatthar (5,545m) and return to Pheriche (4,280 m) 8-9 hours trek.
Day 11: Trek from Pheriche to Pangboche - Kyangjuma (3,500m) 6 hours trek.
Day 12: Trek from Kyangjuma to Khumjung - Monjo (2, 850m.) 6- hours trek.
Day 13: Trek from Monjo to Lukla (2,800m) 4-5 hours trek.
Day 14: Flight to Kathmandu and we go for a farewell dinner in the evening.
Day 15: Transfer to the airport for your onward flight home sweet home.