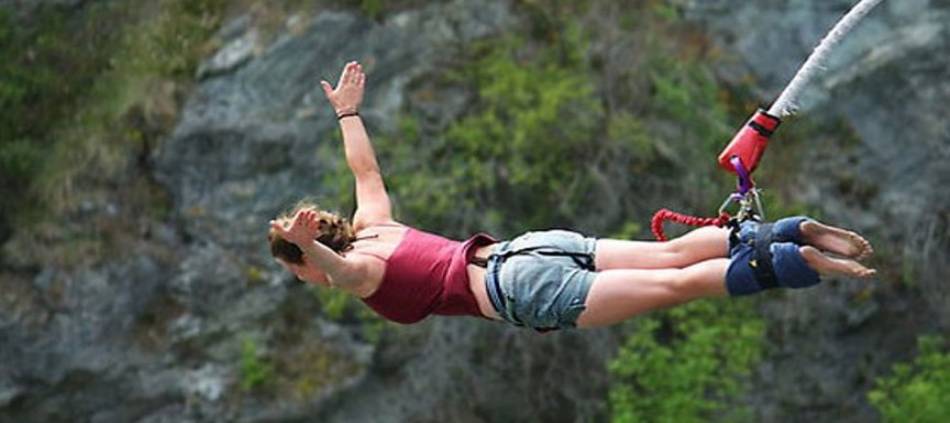 Ultimate Bungy at The Last Resort in Nepal may be the most spectacular Bungy Jump on the Planet. This remarkable 500ft (160m) drop into the Bhoti Kosi River gorge on the Nepal/Tibet border is the longest Free-fall in the world. Designed, constructed and operated by very experienced Kiwis to exacting international standards your safety is guaranteed. It is Nepal's Ultimate Rush. Located a 3 hr drive from Kathmandu and 100km northeast to within 12km of the Tibet border, there is a 166m wide steel suspension bridge over the Bhoti Kosi River gorge and at an of altitude 3600 feet, which is 600 feet lower than Kathmandu. The Bridge: Swiss designed, especially for bungy jumping with a 4x safety factor, the bridge has a loading factor of 41,500kg or 4.5 tones. And those are Swiss measurements!
Trip Itinerary
Day1: Drive to Last Resort (Ultimate Bungy Sport) After arrival briefing and preparing for Bungy and after the jump rest and overnight at Last Resort or drive back to Kathamndu. This is the short day trip to Bungy in Nepal. If you have enough time then you can plan ahead as given below.
Day2: After breakfast beautiful canyoning trip to The Bhote Kosi River cliff. This is also one of the most exciting adventure trip combining with Byungy.
Day3: True adrenaline rafting trip on Bhote Koshi River for every adventure lover can enjoy its many challenging rapids and overnight camp.
Day4: After breakfast continue rafting again and after that drive to Kathmandu.
Above package program departures everyday from Kathamndu office. For details please make an inquiry to us or book this trip now.